The Fastest Remote Linux Display on any Device
FastX 2.4
New user interface, offering the stats you need to get up and running faster, right from your menu.
Native client performance in the browser.
New admin tools to ease deployment and monitor users.
WebAssembly & FastX: Browser Performance of the Future
FastX got in ahead of the game with our new WebAssembly module. Decode graphics at near native speed in the browser, with no plug-in required.
Learn More >
Desktop or Browser?
What if you're at a PC that doesn't have the FastX client installed, and you're not allowed to download and install applications on that machine?
Unlike any other solution, you can select our desktop client (for Windows, Mac and Linux) or use the browser on your PC, iPad or smart phone. FastX is unique in being able to display Linux desktops and xterms inside a browser.
Learn More >
FastX in the Cloud
The FastX server is optimized for use with the Amazon Web Services cloud. Each FastX session automatically creates a new AWS server instance, maximizing the performance of the application. Single sign-on is supported (Okta, etc.) and individual sessions can be load-balanced across the AWS cloud.
Learn More >
Loaded with Features
The ability to see your Linux desktop inside a web browser is just the beginning of an extensive set of basic to advanced features FastX has to offer end users and administrators
View the Full Feature Set >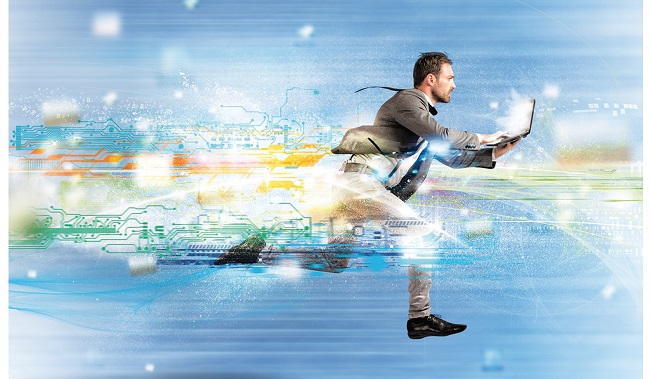 Best Performance
The FastX protocol is resistant to latency. On long-distance and low bandwidth connections FastX maintains LAN-like performance. You will be amazed how well FastX works when connecting from home or to servers thousands of miles away.
Broadest Admin Tool Set​
FastX offers the broadest array of administrator tools to keep your staff and servers running at their most productive level. Server monitoring, scripted installation and theme support are among the Admin Controls.
Learn More >
An Affordable Solution
FastX is affordably priced with generous discounts for volume, government and educational licenses. You can generate an accurate quote online, including all the available discounts. You can buy directly from our online store or send us a purchase order with next-day payment terms.
Generate an Online Quote >
Best 3-D Graphics
Whether you are mapping an oil field, designing a jet engine, analyzing a molecule, or projecting global climate changes, FastX provides high-speed display of 3D and OpenGL-based graphics.
Pixel Perfect Rendering
FastX delivers pixel perfect imaging for use with EDA tools used in IC Design and other graphics-intense applications.
Integrate FastX with Your App
FastX offers developers a complete API that can easily be integrated with any Linux application. Companies like Adaptive Computing have successfully integrated the Fastx API with their software.
Learn More about the FastX API >
Licensing Options
The FastX server comes with a built-in RLM-based license server. We offer several different licensing options; including commercial, individual and faculty.
Learn More >
Competitive Evaluation
View a detailed feature comparison between FastX and Exceed onDemand.
Learn More >
Success Stories
Learn more about how FastX has become paramount to our customers'businesses. University of Utah, Brown University, Tuft University and BYU have joined our customer list, along with UCAR and Medtronic.
Additionally, FastX has been integrated into other companies' products, as with Adaptive Computing.
"I use FastX to connect from Santa Ana, California to our datacenter in Chicago. It is screaming fast. Just like the performance you get when connecting locally to a server."

Krishna Kotaru, Ingram Micro, USA
Learn More >
Desktop Clients

Windows 7 or later
Mac OS 10.8 or later
Linux RHEL 6 (or equivalent) 64 bit
Web Browser Clients

IE 10+
Edge
Chrome
Firefox
Safari
Server

RedHat systems (including CentOS): Version 6 or later, 64-bit only
SuSE (including OpenSUSE and SLES): Version 11 or later
Debian (including Ubuntu): Debian 6 ("Wheezy") or later, Ubuntu 11.10 ("Oneiric") or later